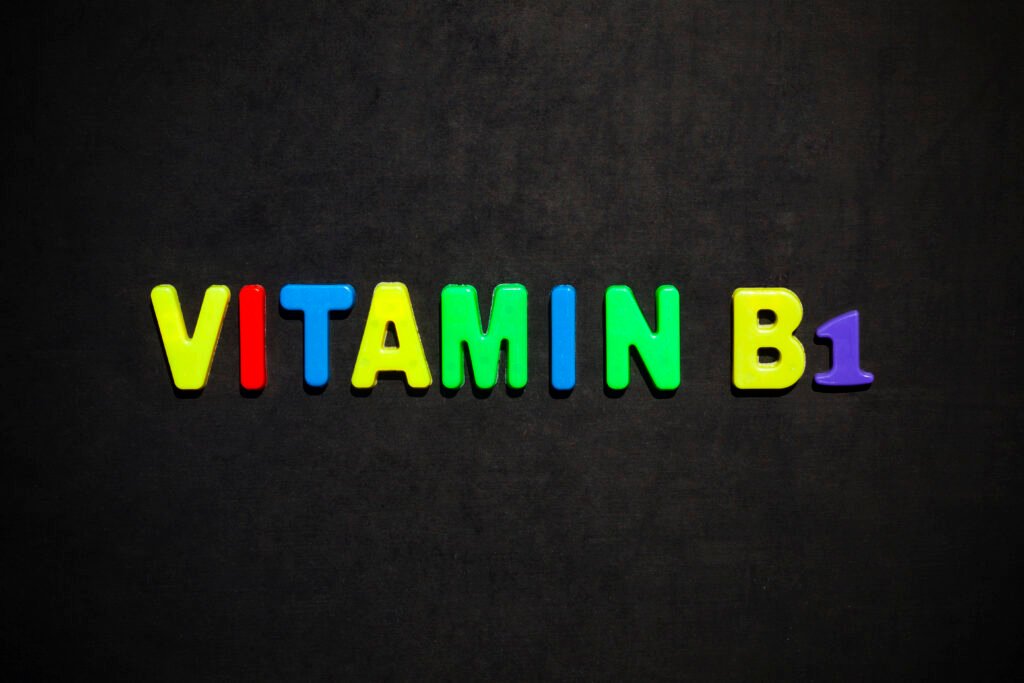 by Marlene Hollick, Ed.D., M.P.H., R.D.
As many of you know, thiamine (also known as Vitamin B1) is an essential nutrient that works to produce energy at the cellular level.  A thiamine deficiency can manifest itself in a variety of ways, including some potentially serious conditions.  One of the most common signs, experienced by tens of millions of people with a vitamin B1 deficiency, is numbness, burning, tingling and/or pain in the feet and legs. 
As the first nutrient in the series of "B-Vitamins", the recommended daily intake of thiamine is 1.1 mg for adult women and 1.2 mg for men, but too many of us never reach that goal. Even with a healthy diet and a quality multivitamin, a variety of health conditions may interfere with its absorption.
You should consult with your doctor or other qualified health professional to determine your individual needs, but here are three of the main ways we can help meet our basic thiamine requirements:
1. Consume foods high in thiamine. Sounds like one of those "no, duh" suggestions, but you'd be surprised at how limited our diets tend to be, leaving out food groups that we should include regularly. These foods include beef, fish, pork, eggs, peas, whole grains, lentils, beans, and macadamia nuts.
2. Consume foods enriched or fortified with thiamine. One of the byproducts of modern agriculture is that processing tends to destroy the natural thiamine foods contain. While it's always preferable to get your daily dose from the foods listed above, adding fortified foods to your diet won't hurt. These foods include cereal grains, bread products, rice, and noodles. Many of the breakfast cereals we consume have been fortified with thiamine and other nutrients.
3. Take a thiamine-containing supplement. Many of us use daily multiple vitamin supplements that contain the essential vitamins, including thiamine. A typical dose of thiamine would be approximately 100%-150% of the daily recommended value. For many of us with a medical diagnosis or condition that warrants larger doses of thiamine, enhanced supplementation may be necessary.
Although thiamine is a water-soluble vitamin, a lipid-soluble derivative of thiamine (such as benfotiamine) can be more effective as it is more readily absorbed and more easily processed in your body. Zobria® from Oshare Health Products offers a potent product with a unique formula. As always, I recommend that you check with your healthcare practitioner to determine the dose you need to treat your specific health and medical needs.
RESOURCES:
Food Data Central, USDA
Office of Dietary Supplements, NIH